We are fully into December now and I can't quite believe just how quickly this year has vanished. Despite being initially resistant to the idea that it is nearly Christmas (see this post!), I have begun to accept it, and even to look forward to it (mulled wine may have played a part...); I still haven't had my first mince pie though, although I have been craving one (or three (or five)).
I have been doing some Christmas baking however; my Christmas fruitcake is baked and is maturing (post coming soon), but I also wanted to make a celebratory cake for those who don't like fruitcake (it's a very divisive cake). I thought about making gingerbread, but although I love it I had made some fairly recently; I stuck with the spiced theme though and made a buttermilk spice cake. It is lighter than gingerbread, with a mixed spice flavour which you can adapt to suit your tastes, I went heavy on the nutmeg but if you aren't as much of a nutmeg fan as I am you can reduce that and use extra ginger, cinnamon or cardamom in it's place.
The cake is moist from the buttermilk and brown sugar and is really delicious on it's own but is made even better by the addition of a light vanilla mascarpone frosting. It is a simple mixture of mascarpone (or you can use cream cheese), double cream, icing sugar and vanilla, which are whisked together until thick and fluffy; the result is smooth, creamy and insanely delicious; it is impossible to resist eating at least a few spoonfuls straight from the bowl... I decorated the cake with a selection of Lindt Christmas chocolates (the teddy bears are my favourites) and some chocolate shards which I sprinkled with freeze dried raspberry pieces, white chocolate stars and edible glitter; because if you can't eat glitter at Christmas then when can you?!
Print
Buttermilk Spice Cake With Vanilla Mascarpone Icing
Serves 10-12
Ingredients
Cakes
150

g

(½ cup + 2tbsp) softened butter

300

g

91 + ⅔ cup, packed) light brown soft sugar

300

g

(2 + ½ cups) self raising flour

3

large eggs

180

ml

(¾ cup) buttermilk

1 ½

tsp

ground cinnamon

1 ½

tsp

ground nutmeg

1

tsp

ground ginger

¼

tsp

ground cloves
Icing
500

g

(17.5 oz) full-fat mascarpone

300

g

(3 cups) icing (powdered) sugar, sifted

1

tsp

vanilla extract

200

ml

(½ + ⅓ cup) double cream
To Decorate
100

g

(3.5oz) milk or dark chocolate

freeze dried raspberry pieces

white chocolate stars/sprinkles

edible glitter

assorted chocolates
Instructions
Preheat the oven to 180C/350F/gas mark 4. Grease three 15cm/6in tins (or two 20cm/8in ones) and line the bases with baking parchment.

Beat together the butter and sugar with an electric mixer until no lumps of sugar remain. Add the rest of the ingredients to the bowl and beat until it forms a smooth batter.

Divide the mixture between the tins and bake for 25-30 minutes until a skewer inserted into the centre comes out clean. Leave to cool in the tins for 10 minutes then turn out onto a wire rack and leave to cool completely.

Beat together the mascarpone, icing sugar and vanilla extract with an electric mixer on low speed until smooth; turn up the speed and gradually add the cream, whisk until it forms stiff peaks but be careful not to over-whip it. Cover and place in the fridge until needed.

To make the chocolate shards, melt the 100g of chocolate and spread it out onto a sheet of baking parchment so that it is a couple of millimeters thick; sprinkle with freeze dried raspberry pieces, sprinkles and glitter then set aside until set (you can pop it in the fridge to speed this up if needed).

Once the chocolate has set, use a sharp knife to cut it into shards and some smaller pieces.

Place one of the cooled cakes on a cake stand or serving platter, spread over a generous dollop of the icing then place another cake layer on top, press it down gently, spread over another dollop of icing then place the remaining cake layer upside-down on top.

Spread a layer of icing round the sides and over the top of the cake, making sure that you fill in any gaps. Arrange the chocolate shards and assorted chocolates on top of the cake and cascading down the side. Keep refrigerated but allow to come to room temperature before serving.
I am sharing this with Saucy Saturdays hosted by The Flavour Bender, Take Two Tapas, La Petit Chef and Mid-Life Croissant,  Fabulous Foodie Fridays, Fiesta Friday hosted by French Gardener Dishes and Spades, Spatulas and Spoons, Foodie FriDIY, Foodie Friends Friday, Friday Favourites and Friday Features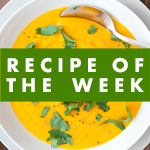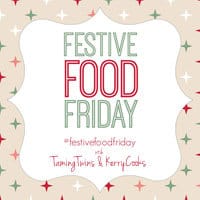 at
TamingTwins
and
KerryCooks